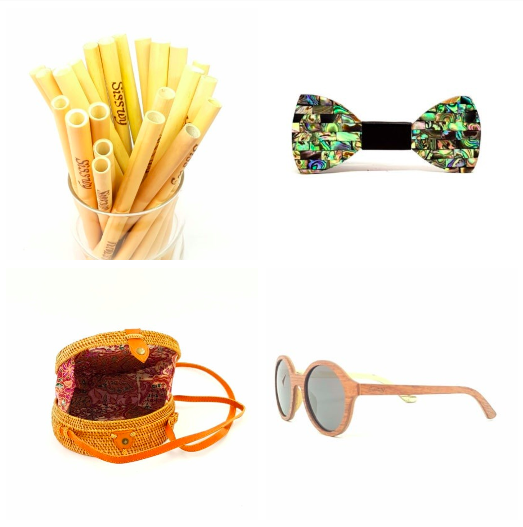 SISSWY
HIS WORK
All her creations are handmade from organic materials such as wood, rattan or shells from countries far away from Belgium. On each trip, especially to Asia, Marc meets local craftsmen with whom he discovers new cultures and new manufacturing methods.
Among his most popular works are his shell bow and his organic bamboo straw. In the future, reed can also be used to make straws. The aim is always to use organic and recycled raw materials to offer sustainable products.

THE DESIGNER
Sisswy was launched by Marc in 2016, inspired by his many travels. The name of his brand comes from an orangutan he met in the jungle in Borneo (Malaysia). Marc travels around the world to discover local cultures, discover new craft techniques and use unique products.
Concerned about pollution and the problems of our time, Marc often organizes afternoons of beach clean-ups where he also passes and distributes in the villages the fruit of clothing collections made in Belgium.