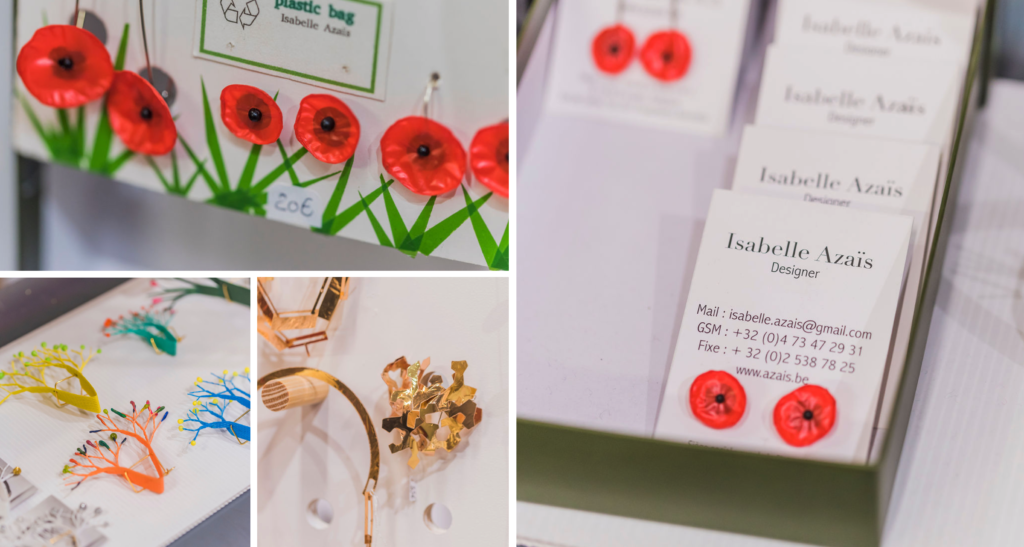 ISABELLE AZAIS
WORK
These jewellery are created to leather offcuts from other designer's production. Each piece is shaped and hand finished by herself in her factory in brussels.
From the survival blanket she manufactures necklaces cut by a laser. The collection is called Survi'Or. These shiny necklaces are lightweight like paper & handmade heat-welded
THE DESIGNER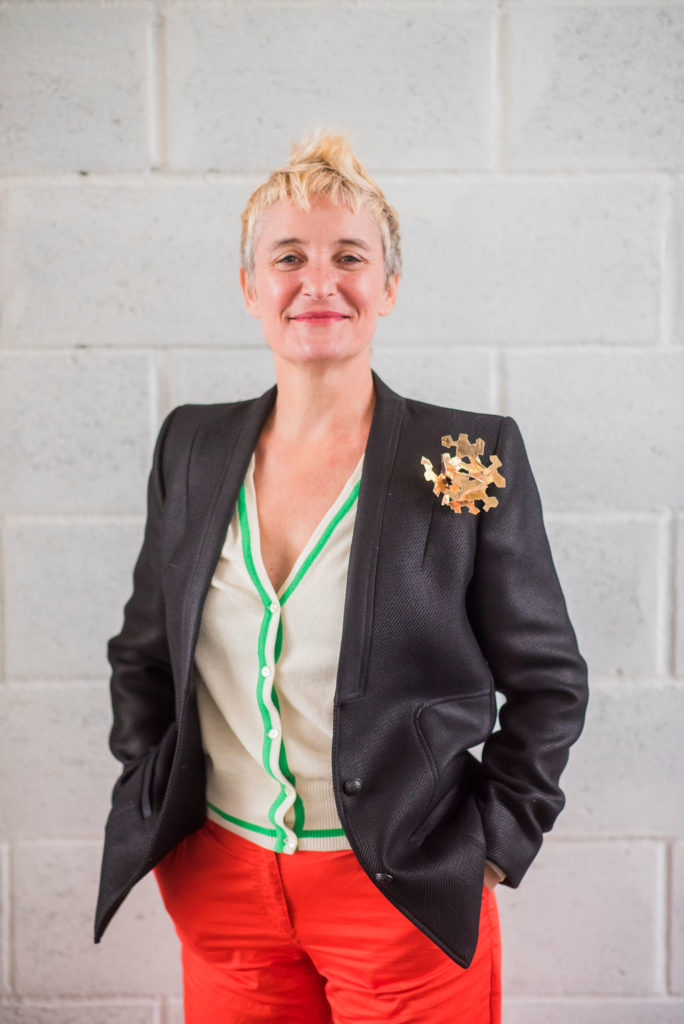 Isabelle Azaïs studied at Les Beaux Arts in France but she made herself known in creating jewellery. During 10 years she increased a large catalogue of leather creations.
Since 2012, she works as well on a new collection from plastic recycled. She is collecting packing straps and she creates lightweight jewellery with them.