ERRATUM
SIré kaba
WORK
Erratum Fashion, crossbreeding in Belgian style! The young brand Erratum Fashion offers an entire wardrobe made in Belgium for the urban and cosmopolitan woman. The originality of this brand? It produces elegant fashion items for non-conformist women.
With timeless accents, they are made from Africa-related fabrics: bazin, indigo, wax prints etc. No mass production either. Promoting the spirit of slow fashion, the designer carefully produces small ranges of flawlessly finished clothes.
THE DESIGNER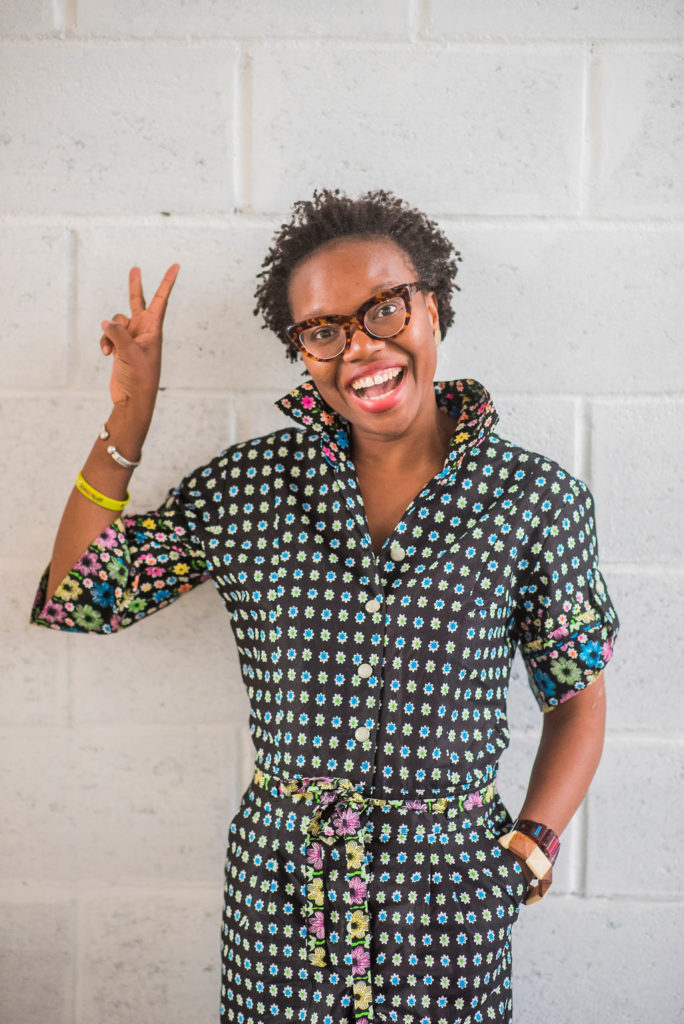 She finds that when we talk about Africa, we have a bad tendency to want to hide the continent of clichés, so, in her way, Siré Kaba takes a step ahead and twists their necks. Her label, she baptizes Erratum Fashion, to implement "the correction of the mistakes of the past". Her cloakroom, she wants it as a synthesis of its Guinean origins, its Senegalese trigger and its life of Afropéenne based in Molenbeek.